Trois raisons de choisir Cooptel comme fournisseur internet
You are shopping for a new internet provider and are wondering what Cooptel can offer you? Here are three reasons why you should choose our services!
The Performance
Your internet provider must offer you the speed you need, when you need it. Cooptel does not compromise on the performance of its high speed internet. No matter what your internet plan is, you will always have what you paid for.
The Customer Service
As the client of an internet provider, it is normal for you to have questions. Our job is to answer them, whether they are related to your internet package or your services.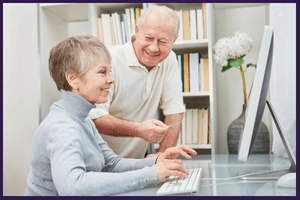 So, if you want more details about your internet plan and your billing, we are here to help you. And if you ever need help configuring your modem, Cooptel employees will be happy to answer your questions.
So you can enjoy the internet service you subscribed to without breaking your head. Your satisfaction is our satisfaction!
The Price
The objective of Cooptel? Offer its members the best service at the best price. That's why our co-op is constantly reviewing its prices to be the most affordable internet provider on the market.
Our wide range of Internet packages has been created to ensure that you meet your needs and budget, whatever they are. You will not need to pay more for a service that does not meet your needs.
Want the best performance at the best price? You want a customer service that considers you a human rather than a number? Check out our packages to find the one that suits you!